CTG Insights Survey Based Lead Generation Project Returns 10x on Pipeline Creation
Serviced Performed: Survey-Based Lead Generation
Client: Cloud Security SaaS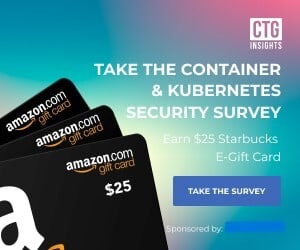 THE CHALLENGE
The challenge of quality lead generation for a high-growth, VC-backed cloud security company can be daunting, especially when targeting the highly sought-after Director-level and above positions. This is where the role of precise leads and insights comes into play, to help the BDR team achieve its pipeline goals. With a global set of prospect accounts based on specific technographics, the company can identify its target audience, including Director-level and above titles such as CIO, CISO, Director of DevOps, Security Lead, Director of Engineering, and many more.
The challenge of reaching out to these individuals can be significant due to the high demand for their time and attention. As a result, the company must focus on developing unique strategies to capture their interest and generate quality leads. This may involve leveraging targeted advertising, content marketing, or other digital marketing channels to reach these high-level prospects.
However, identifying the right individuals is just the first step. The company must also ensure that they have the necessary insights to act upon, enabling them to tailor their outreach and messaging to the specific needs and pain points of their target audience. By doing so, they can improve the effectiveness of their BDR team and ensure they are nurturing the right prospects down the funnel.
Overall, the cloud security company's success in generating quality leads relies heavily on their ability to identify and target the right individuals, while also leveraging precise insights to tailor their outreach and messaging. By doing so, they can achieve their pipeline goals and continue their growth trajectory as a leading cloud security provider.
THE SOLUTION
CTG Insights ran a multi-quarter survey lead generation campaign for this cloud security vendor in the cloud workload protection platform (CWPP) space. This campaign consisted of LinkedIn Advertising and cold emailing to gain responses from target individuals in exchange for an incentive. The survey captured details surrounding the respondent's Container, Kubernetes security practices, and technical data.  The responses were passed along with the lead data to the client's BDR team to be one step ahead when initiating sales conversations. 
Results included:
200+ survey respondents
5%+ meeting conversion rate
10x return pipeline creation
"The individuals at Colliver Technology Group were fantastic to partner with, as they helped set up multi-quarter, use case specific lead generation survey program across multiple channels, noting performance and net new activity (as well as recommendations) on a weekly basis. The dynamic and efficient team makes you feel like you are their only client, given their attention to detail, response times, implementation turnaround time, not to mention they made the lift on my side as light as possible!"

Cloud Security SaaS Global Campaign Director