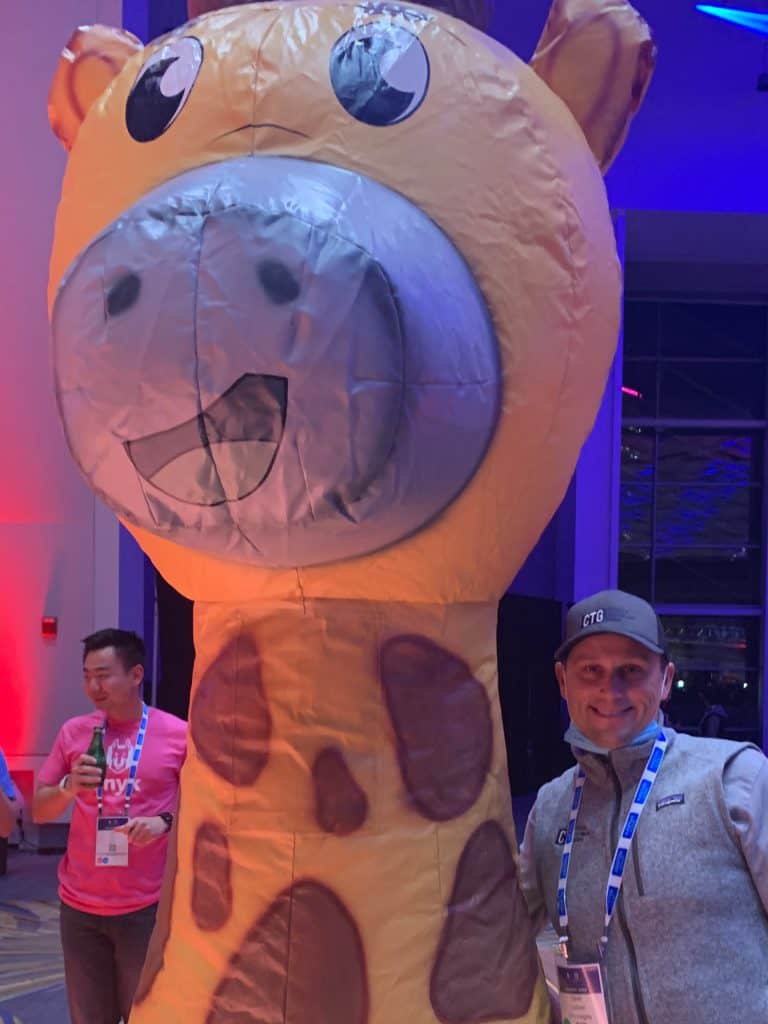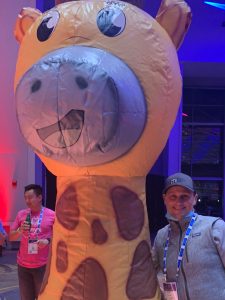 To keep up with cloud industry trends and to say hello to some of our current clients that were in the exhibit hall, our President, Dave Colliver attended Kubecon + CloudNativeCon in Detroit, MI.  Dave was active on LinkedIn during the week and here is his summary post from his time there. 
That's a wrap on #kubecon + #cloudnativecon in #detroit
It was a whirlwind week and I am thankful to the organizers at Cloud Native Computing Foundation (CNCF) for putting on a fantastic event. Having been born and raised in the metro Detroit area, it's not every day that an international "tech" conference happens in Detroit so it was exciting to be a part of it. The majority of the attendees (I'm guessing 4k-6k) and vendors (280 vendors) I spoke to were not from Michigan and it was their first time visiting. I'm also glad that the weather (for the most part) cooperated. You never know with late October what you are going to get in Michigan. It could have been 34 degrees and raining/sleeting/snowing the entire time. So, we all lucked out 🙂
The connections I made with attendees and vendors alike were inspiring. So many interesting discussions and learnings each day. It was awesome. And the acronyms and industry buzzwords were flowing like a good craft microbrew from Michigan… Containers, maintainers, K8s, service mesh, observability, shift to the left, cloud security, zerotrust, supercloud, etc, etc. It was great!
For those that know me, I like to use cliches (probably too much). One of them is "I know enough to be dangerous". So, I bring that up as I am not a technologist, cloud engineer, kubernetes architect, etc. However, some of our clients were here and had vendor booths. So, we need to understand the technology (to an extent), the lingo and most importantly, the market trends. Do we have to know how to build the next supercloud? No, but, we need to have a high-level view of the industry and that's where attending this conference helps. Another overused cliche I use, "I'm not the sharpest tool in the shed" still holds true :), so attending a conference like Kubecon allows me to sharpen that dull saw a bit. It's fun learning from really smart people. I doubt if it will ever become that sharp but ya gotta keep trying right? 🙂
When I returned home to #traversecity in Northern Michigan, I was attempting to explain to our 13 and 16 year old daughters these conferences aren't just about getting "cool" socks or the latest t-shirt or playing neat video games at night at the "attendee party", I literally had discussions and made interesting connections with people from around the world. People from Israel, Ukraine, Japan, London, Germany, Columbia, San Fran/Bay Area, L.A., Austin, Boston, Raleigh, D.C., Bangalore, Idaho and many more. These people are literally creating the future of the internet and so many other nooks and crannies of the technology industry. I was able to learn so much and hopefully, some learned a thing or two from me as well.
So, if you are reading this and we met, thank you for your time. It was awesome to learn from you and make the connection.
#KubeConNA #CloudNativeNA #Kubernetes #K8s