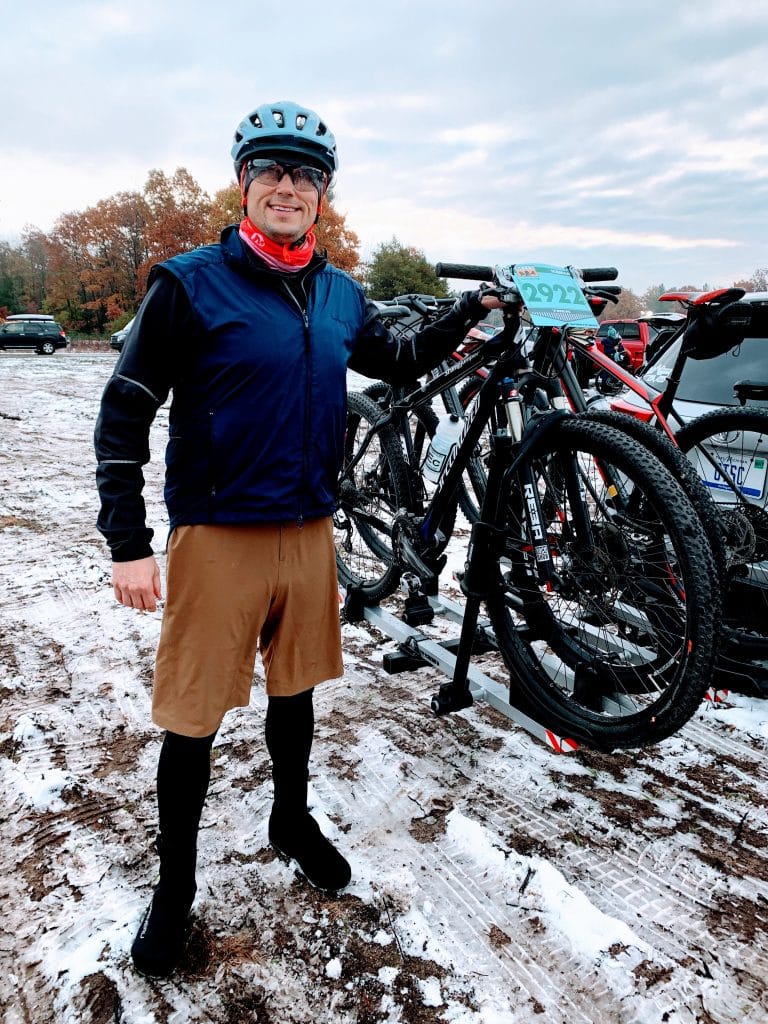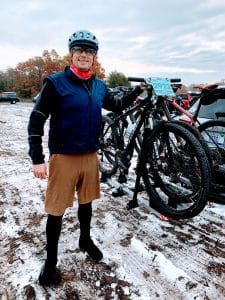 CTG President Dave Colliver competed in his second Iceman Cometh Challenge over the weekend.  CTG promotes healthy living whenever possible like our smart commute during the summer.   For those that are not familiar, the Iceman is the largest point-to-point cross country mountain bike race in North America held in CTG's own backyard, Traverse City, Michigan.  The course consisted of 30 miles of muddy single track, two track and gravel roads with 1,800 feet of elevation gain (25% of which come in the last four miles).
Weather always plays a factor in this race.  2019 was no different.  It was 35 degrees at the start with five to ten mile an hour winds and snow on the ground.  The single track quickly turned to mud in the first half of the course and was three to four inches deep in spots.  The mud wreaked havoc on bike components and caused many athletes to discontinue the race.  Dave persevered (along with a little luck that his bike didn't break down) and ended up completing the adventure in three hours and fifty minutes.
For more information about the Iceman Cometh Challenge 2019, check out this story from 9&10 news.