Lead Conversion Rate Soars with CTG Insights Surveys
Project Name: CTG Insights Surveys
Client: Publicly Traded Enterprise Data Storage Vendor
Project Commencement Date: June 2019
Project Completion Date: November 2019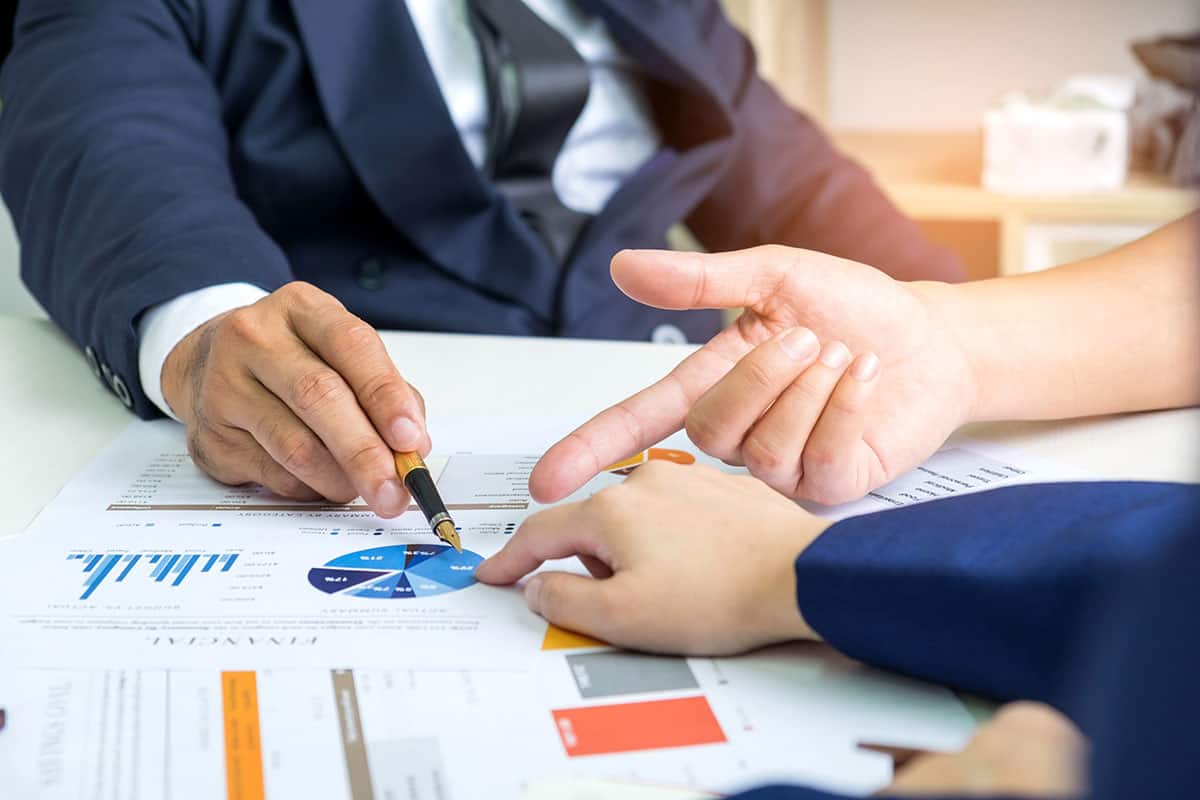 THE CHALLENGE
88% of enterprise tech marketers are unhappy with their conversion rate.  In the case of our publicly traded enterprise data storage client, this statistic rang true.  Lead conversions on various marketing campaigns were hovering around 1-2%.  This low conversion rate created a shortage of quality leads delivered by internal marketing to their 80 person inside sales team.  A healthy amount of quality leads is a constant challenge for marketing to feed inside sales for them to work to secure appointments with decision makers and influencers.  When an average sale is around $500,000, quality leads are extremely important.
THE SOLUTION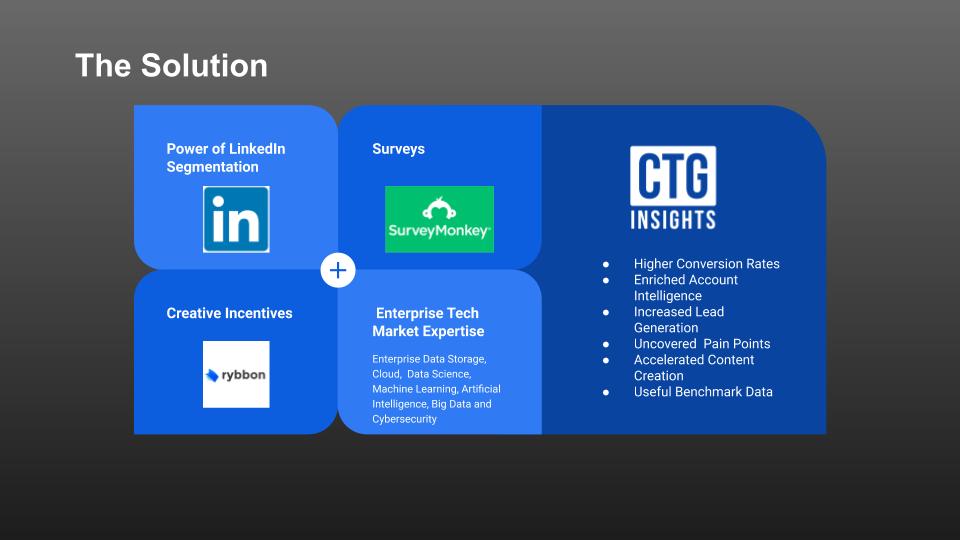 CTG Insights and their client collaborated to design a six question survey via Surveymonkey with a creative gift card incentive through Rybbon.  Utilizing the power of LinkedIn segmentation, targets respondents were identified.  Great care was taken to suppress the client's current list of clients as well as certain verticals.  The theme of the survey was "Summer 2019 Hybrid Cloud Trends".
The survey yielded 100 quality respondents over a three month period. Meeting conversion rate soared to 4-5% with targeted accounts such as GM, John Hancock Insurance and United Fire Group.
Benefits of the project included higher conversion rates, enriched account intelligence, increased lead generation, uncovered pain points, accelerated content creation and useful benchmark data.