Dave Colliver had the opportunity to present at a recent 20Fathoms workshop last week.  20Fathoms is a relatively new technology incubator located in the heart of Traverse City.  They are doing great things for the entrepreneurial community and the technology industry in Northern Michigan.  There were about 40-50 people that attended workshop.  Dave spoke on enterprise technology B2B selling, field sales versus inside sales, sales technologies and current trends in the industry.
Here are some of the highlights from the workshop:
Field Sales Are Still Dominant, But Inside Sales Are Growing Fast
Face to face or field sales is making up 71.2% of the sales force this year (2017) with remote sales or inside sales making up 28.8% of the sales force, but remote selling is increasing to 30.2% projected for next year. Large companies surveyed tell us they are aiming for an ideal inside sales mix averaged at 40.3%, so more growth is forecast.  Insidesales.com, AA-ISP
Sales is a combination of ART and SCIENCE
On the one hand, inside sales requires a lot of hard work making calls, sending emails, making connections through social, etc.  There is a fair amount of science behind what it takes to be successful here.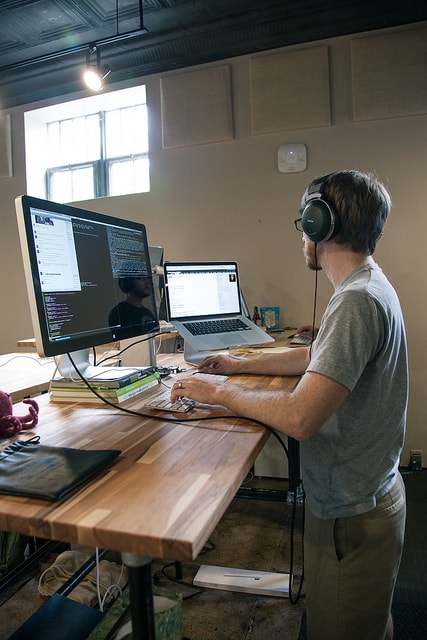 On the other hand, field sales depends a lot on relationships.  So, there is a bit of an art to building and maintaining those relationships.  Take the game of golf for example and how relationships can be built on the golf course.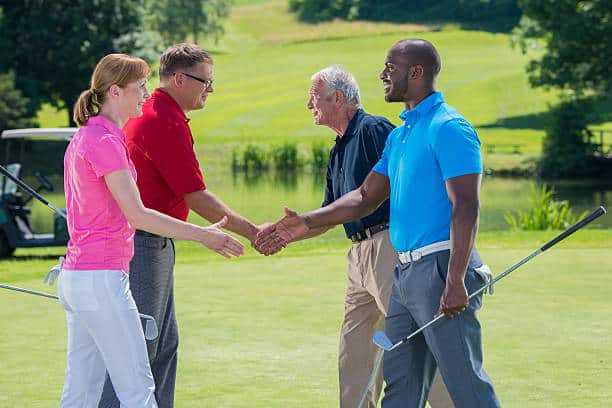 But, as time goes on an as sales technology has advanced, there is a balance between the science of sales versus the art of sales.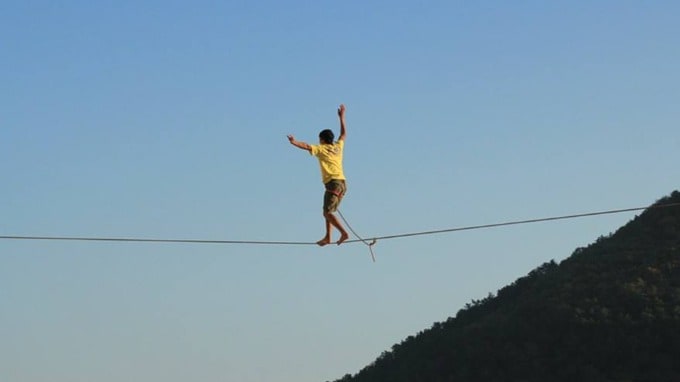 The Science of Sales
Scientific Studies on lead conversion outcomes
220 million call interactions
70 million leads
550 companies representing multiple industries
Telfer School of Management Study (University of Ottawa)
Best time to respond to inbound web lead: 10 – 60 minutes after it comes in…
How many touches does it take to get to positive outcome with contact: 10% of sales are closed after 4 follow ups and 80% of sales are closed between 5 and 12 follow up contacts
Sales Tech is Advancing Fast!
Sales Technology 2018 – 700+ Vendors!?!: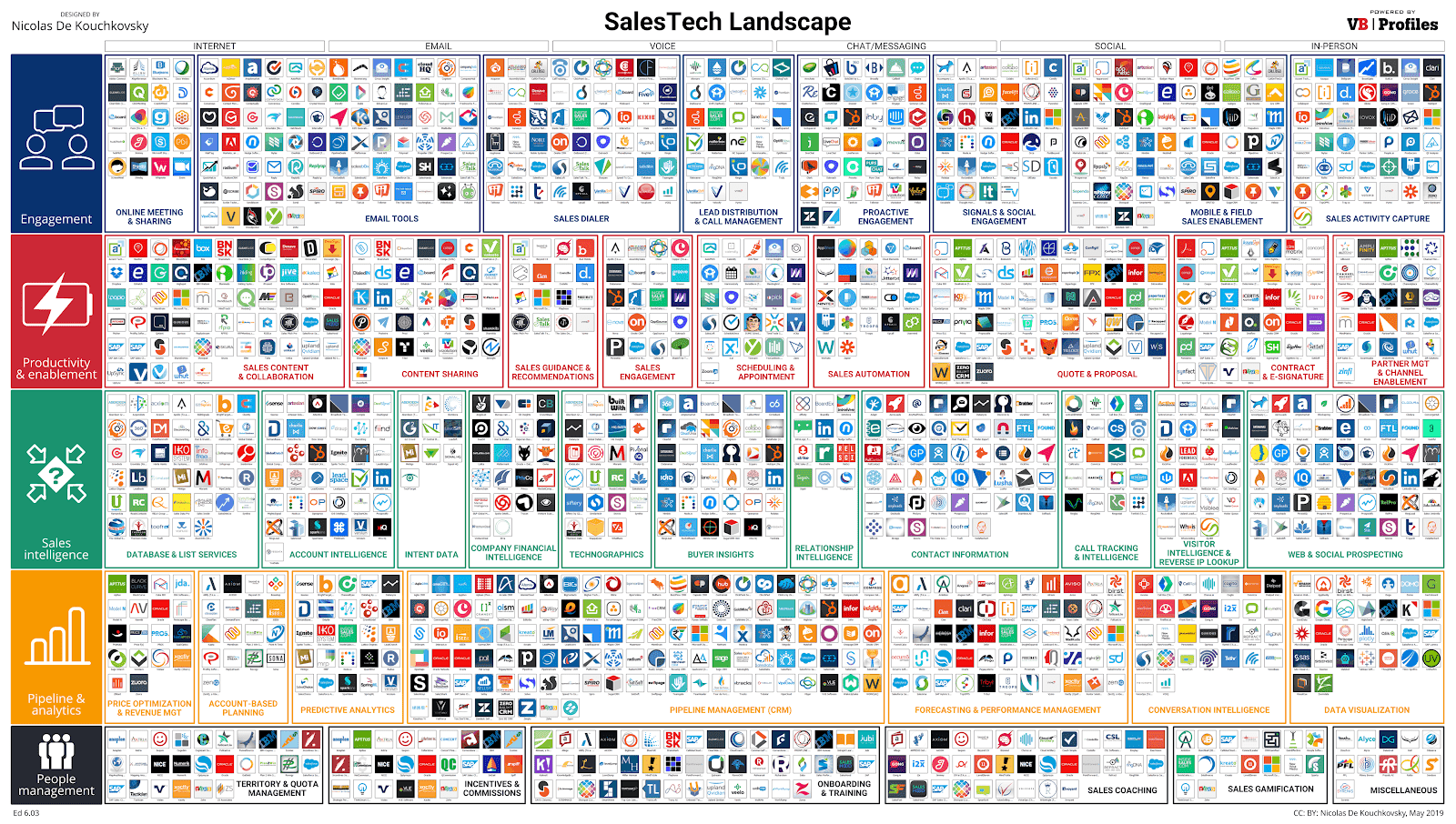 Covers 5 Major Sale Disciples:
Engagement – Covers technologies for engaging with prospects and customers using voice, video, or digital communication, or in person.
Enablement & Productivity – Includes the tools helping front-line personnel be more efficient and effective.
Sales Intelligence – Comprises the solutions and database services providing information and insights on companies and buyers.
Pipeline & Analytics – Contains all the software for managing and instrumenting the sales pipeline and measuring performance.
People – Encompasses all the applications for managing and developing sales personnel, from on-boarding to compensation.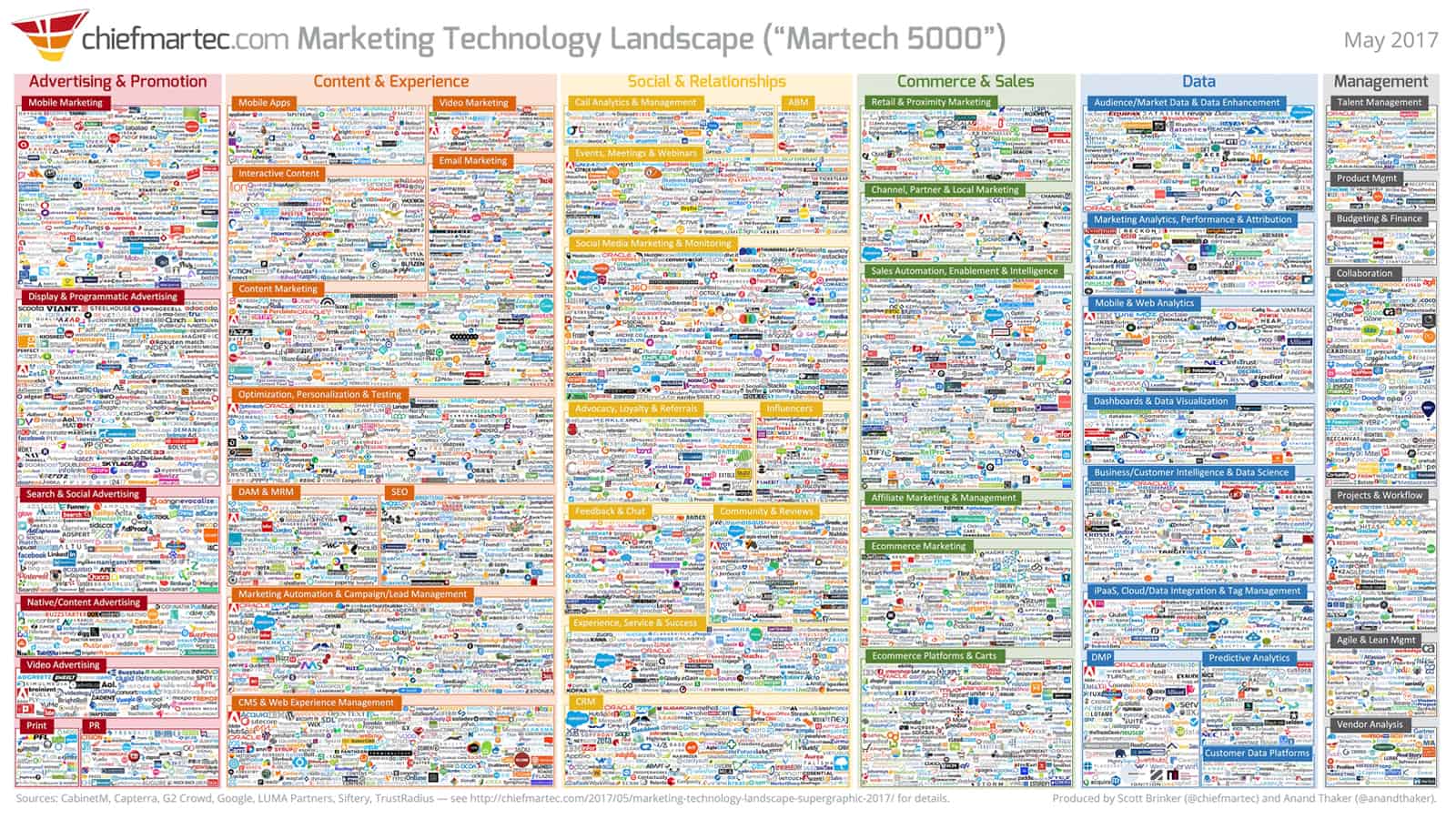 High Growth Sales Development Teams Use At Least 5 Apps:
Example of Velocify, 150+ employee high growth sales software firm, founded 2004 – 10 apps…
CRM = Salesforce
Marketing Automation = Marketo
Lead to Account Mapping = Leadspace
Data Append = Zoominfo
Social Selling = LinkedIn
Sales Communication = Velocify
Gamification = Ambition
Content Sharing = Octiv
E-signature = Docusign
Training / Coaching = Execvision
Top three based on USAGE are:
Pipeline Management (CRM)
Lead Distribution and Call Management Software
Email Tracking and Automation
Most Important Success For New Sales Tech:
Adoption/USAGE
Training
Intuitive/Easy to use technology
So What?
"A fool with a tool is a still a fool. A fool with lots of tools is an even bigger fool."

– Jill Rowley, CMO, Marketo
Social Selling: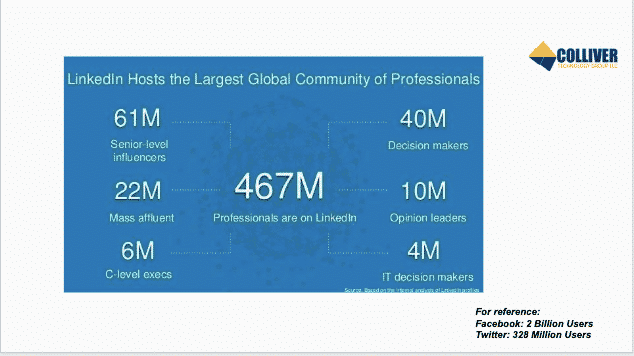 Focus on the right people:
Potential customers vs. Buying committees
On average, 5.4 people now have to formally sign off on each purchase – Harvard Business Review
On average, 3.5 different departments within a company influence decisions – LinkedIn
46% of B2B buyers are more likely to choose a vendor if the sales professional builds a relationship with other stakeholders at their company – Linkedin
Chase Change:
30 – 50% of sales go to the vendor that responds first.  

– Insidesales.com
1 in 5 Decision makers (e.g director and above) turn over every year – LinkedIn
Event triggers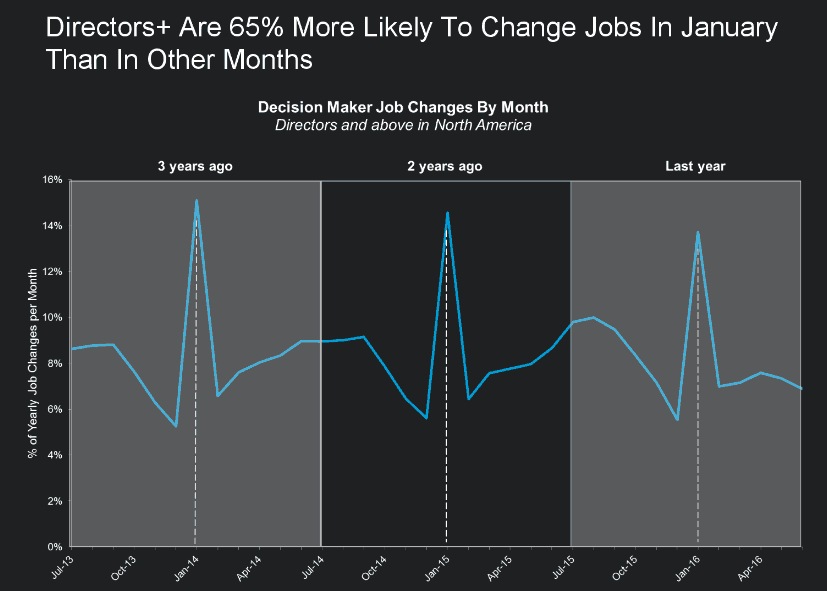 Expand Your Channels
Using unique ways to engage to cut through the noise
Phone, email, text, LinkedIn Inmail, LinkedIn messaging, Twitter direct message, direct physical mail, video, in person
69% of B2B buyers are more likely to choose a vendor if the sales professional is recommended to them by someone in their professional network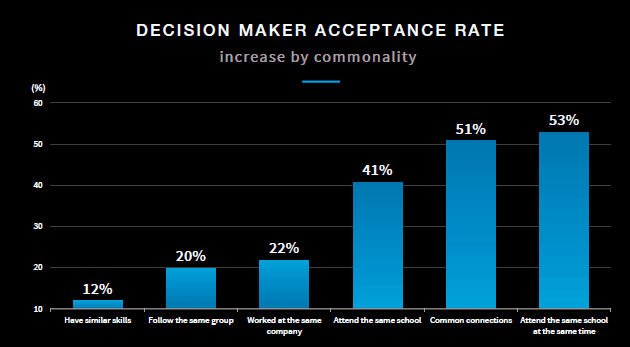 LinkedIn Tips:
Personalize connect requests
Profile should speak to buyer – not necessarily your achievements
Take advantage of profile views
If involved with heavy B2B prospecting, consider investing in a LinkedIn Sales Navigator license.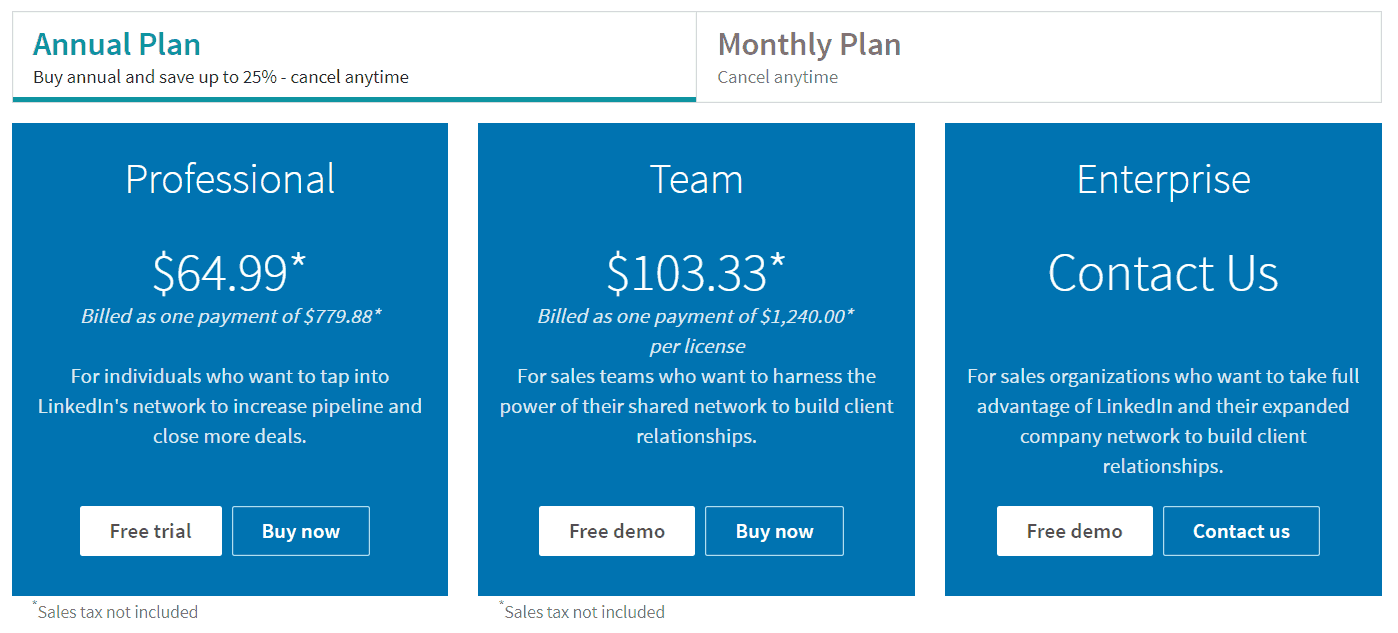 LinkedIn Profile Views:

The Amazon Effect Is Real
77% of buyers don't believe sales understands their business and don't think they can help.  Accenture
74% of B2B buyers research half or more of their work purchase before buying.  Forrester
By 2020 customers will manage 85% of their relationship with a business without talking to a human being – Gartner
The rise of Trustradius, IT Central, G2 Crowd, Capterra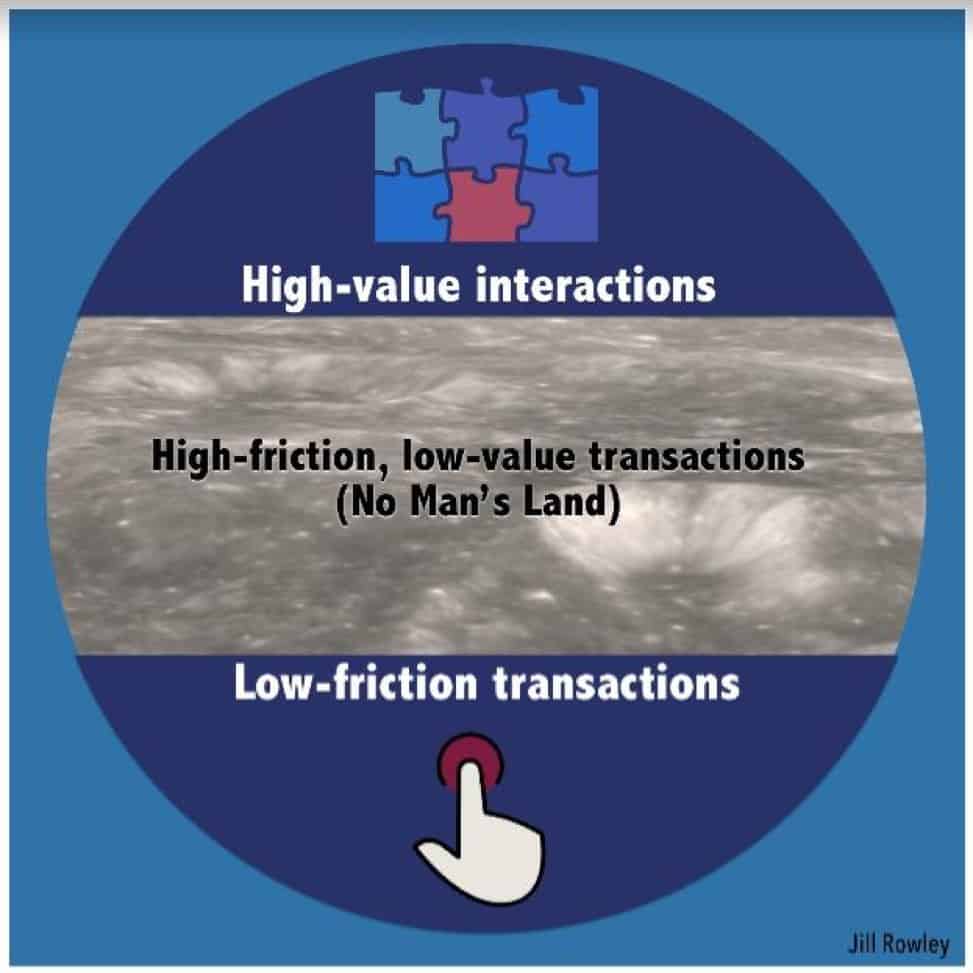 Key Takeways
With the explosion of digital selling tools, the inside sales profession is growing
Successful B2B selling is an art AND science.  Anyone that says that they have perfected it… be suspect 😉
Lots of shiny new toys out there… try to keep it simple when possible as it can get expensive and complicated quickly
LinkedIn is powerful yet gut is telling me its usefulness is short lived for B2B sellers.
Can't ignore Amazon effect… low value / transactional salespeople need to figure out fast how to add value to the sales process (consultant)