At the beginning of October I attended Influitive Live 2021, a customer advocacy virtual event with over 30 sessions! Companies participating in this year's event included Adobe, Greenway, CMX, FORRESTER, VMware and many others. This event was educational and interactive, allowing me to broaden my perspective on customer community management along with gaining connections with fellow industry professionals.
During the keynote, I was listed as one of the Idea Originators for the Challenge Digest! The Challenge Digest is a list of the six newest challenges released in the Hub. We worked with the Influitive team to have more control of the challenges included in the digest and we gained confidence to release the digests without issues!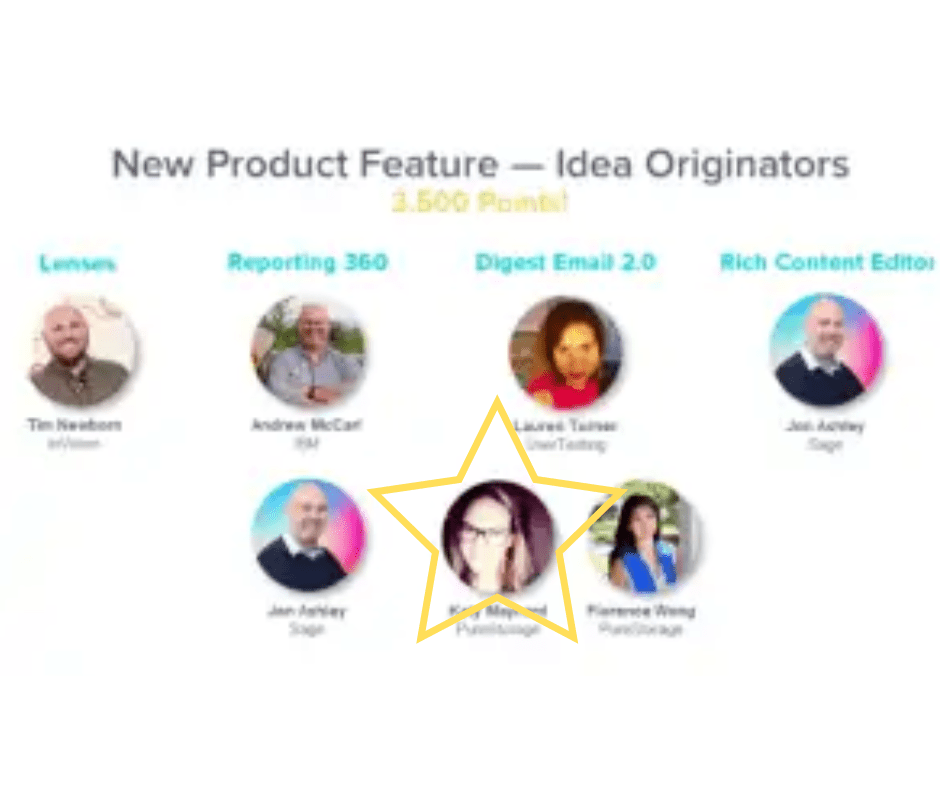 This was a three day event where attendees could learn more about customer advocacy and community programs. Virtual roundtable discussions and a networking lounge allowed for the attendees to grow their network and learn from others without even leaving their desk. As if these two highlights weren't enough to keep the audience's attention, Influitive initiated a point reward system to encourage engagement before, during, and after the event. The points accrued through attending sessions could be used to redeem awards at the end of the event which was a clever way to increase interaction from the attendees.
Other Influitive customers and Influitive representatives hosted the sessions which gave a true inside perspective. They included tips and tricks for enhancing the customer's experience on the platform. I attended one of the sessions with another enterprise data storage customer and after the session we met to discuss the rewards tab. I was given very helpful advice and look forward to using these tips with the hub I manage and further collaborations. This networking experience alone was a learning experience for our company. 
Not only were these sessions a live experience, they are also available On-Demand here. This allows attendees to go back and re-watch sessions if they missed an important note, or watch sessions they missed when the sessions aired live. Some sessions included; Giving your Community a Voice, The Power of Developer Advocacy, Building a Community Brand, and How to Leverage your Community to Deliver a Gold Star Experience.
I look forward to Influitive Live 2022 and learning more tips and tricks to enhance customer's experience on the hub! I would love to hear from any of our readers if you attended and what your thoughts were! Or if you have any Community Management questions, I'd be happy to set up a chat and help in any way I can.